WWW ANNOUNCE SUBSCRIPTIONS!
Send us your e-mail address with the statement in the body of your message that you want to be put on the WWW ANNOUNCE list, and we'll send a short e-mail notifying you that a new issue of ooze has been posted on our website. It's easy, fun, and takes a lot less room in your mailbox.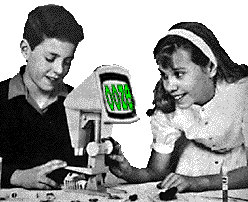 Get ASCII Text, Adobe Acrobat (PDF) or Mac Application Ooze in your mailbox! Send a groveling letter to overlord@ooze.com stating whether you want Mac, PDF or Text Ooze. We send PDF and Mac Ooze issues to all internet accounts, but make sure your account can handle 1 meg+ bin-hex files! BACK ISSUES ALSO AVAILABLE!
SELL OUT YOUR FRIENDS
Give us all the e-mail addresses of your friends, and we'll send them Ooze, ABSOLUTELY FREE! What better way to say, "I love you"? Except perhaps just saying it out loud.
Other spots featuring Ooze:
Ftp the current ALL VERSIONS from ftp://ftp.io.com/pub/usr/ooze
Ftp the TEXT VERSION from ftp.etext.org (file path is /pub/Zines/Ooze/)
America Online- Mac Games Forum (Keyword: MGM) Old issues in the publications archive. [edited for content]
CompuServe- Go MACFUN. Ooze is in the Game Aids/Add -ons Library. [edited for content]
virtual.village-/a FirstClass BBS@508.368.4222
POSITIONS AVAILABLE
Besides writing or making art for Ooze, we have a few positions we need to fill:
HTML/Multimedia funny ha ha's- If you program cgi or multimedia weirdness, submit it to us, as we are getting more disk space and would like to showcase your stuff.
Distributors/Promoters- Even if you aren't funny, you can spread the word of Ooze. Put it on your ftp site, forward them to all your friends, etc. As a bonus, you'll get the beta issues too. Your input is needed!

Send all contributions (sounds, games, articles, art, Oriental rugs) to overlord@ooze.com

Ooze #9 is going to be our International issue due out September 1. Deadline for submissions is the end of July.
JOIN OUR STAFF TODAY!
---

Links To the Unknown
Peruse Back Issues!


Back to the Table of Contents