SUBSCRIPTIONS! ARE A GREAT GIFT
---
Get Text or Mac Ooze in your mailbox! Send a groveling letter to drbubonic@aol.com stating whether you want Mac or Text Ooze. I send Mac Ooze to Compuserve, AOL and internet accounts. Make sure your account can handle 1 meg+ bin-hex files if you are subscribing to the Mac version over the internet. BACK ISSUES ALSO AVAILABLE!
ANNOUNCING THE ALL NEW OOZE WEB SITE!
Just point your web browser to: http://www.io.com/user/ooze/ and unlock the mysteries of Ooze! (You already have, I surmise) View unedited text editions, or download previous Mac versions of this award winning publication. Marvel at my inability to grasp even the simplest of programming languages! Link the Ooze home page to your system TODAY!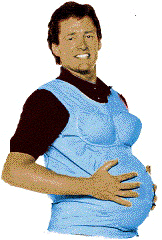 Other spots featuring Ooze:
Ftp the MAC VERSION from the info-mac archive (sumex-aim.stanford.edu or any one of a number of mirrors) in the Periodical directory. Ftp the TEXT VERSION from ftp.etext.org (file path is /pub/Zines/Ooze/)

America Online- Mac Games Forum (Keyword: MGM) Old issues in the publications archive. [edited for content etc.]

CompuServe- Go MACFUN. Ooze is in the Game Aids/Add-Ons Library. [edited for content]

AND AT THESE FINE BBS's ECN BBS 310.204.6009 or Telnet to ecn.ecn.com virtual.village/a FirstClass BBS 508.368.4222

If you run a system and post Ooze, you can drop a note to drbubonic@aol.com to get on this list. Whew.

Send all contributions (sounds, games, articles, art, oriental rugs) to drbubonic@aol.com [if on AOL or file is under 32k] or ooze@io.com if not on AOL and OVER 32k.

Read our Mail

Ooze Magazine
The Journal of Substance, Wit,and Dangerous Masturbatory Habits