The Democrats ONLY HOPE is a
NEW VICE-PRESIDENT - El Culo Negro!
America has enjoyed eight years of history-making peace and prosperity under the steady and successful guidance of Bill Clinton and Al Gore. DEMOCRATIC RULE OF THE COUNTRY MUST PREVAIL!

But Al Gore has grown complacent. He will be an effective president, but ONLY if he wins the election. If the American people believe that Al Gore feels entitled to the Presidency, they will punish his arrogance and award the next four years to George W. Bush and Dick Cheney. The Presidency of the United States is not an inherited office but a position that must be Fought for and earned through blood, sweat, and tears!

There is one man who has always lived his life just barely keeping his head above all three of these bodily fluids!

There is one man who has always battled the forces of evil republicanism with the graceful leaps and steel-vice holds of la lucha libre!

There is only one man for the democratic vice-presidential nominee, a man who will bring the ticket of 2000 the honor, strength, and crowd-pleasing flamboyance that will defeat the republican menace!
EL CULO NEGRO IS THAT MAN!

There are 24 million wrestling fans, 35 million Hispanics, and 75 million fun-loving Democrats in the United States. That's 134 million votes for the Albert Gore/El Culo Negro ticket.

El Culo Negro has what it takes to be the next Vice-President of the United States. He's got vision . He's got guts. He wears a cape.


LIEBERMAN VS. NEGRO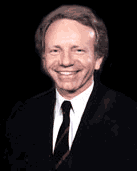 Joe Lieberman is an old, boring white man. El Culo Negro is a young, exciting brown man.

Joe Lieberman criticizes Hollywood for its handling of sex and violence.
El Culo Negro has no problem with Hollywood, but prefers arthouse films like "The Croupier."

Joe Lieberman is the most conservative Democrat in the Senate.
El Culo Negro is the most liberal Mexican Wrestler in the Mexican Wrestling Association, except for The Blue Demon, who believes that the Supreme Court should be made up entirely of black, handicapped lesbians.