HOW TO VOTE FOR GORE/CULO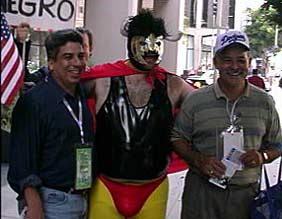 EL CULO NEGRO WITH TWO (2) DEMOCRAT DELEGATES IN LA
Unfortunately, at the Democratic National Convention, we could only convince a handful of delegates to rebel against their party.

Gore/El Culo Negro is not on the ballot in any state of the Union - BUT THE USA is STILL a Democracy.
That means you just have to write your vote in.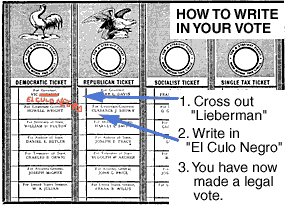 Pollsters agree* that if on the Democratic presidential ticket, El Culo Negro would have swung key western and southern states for Gore - handing him a mandate of the people.
* telephone survey conducted by El Culo Negro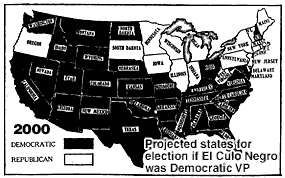 So- Bring a black pen to your friendly polling site, and WRITE IN GORE/EL CULO NEGRO!