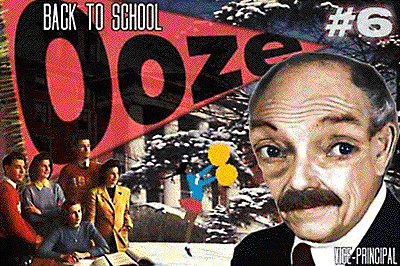 Hit the picture to hear the song OozeMe.
Quicktime Document. Sounds best with Quicktime 2.0 and Musical Instruments installed. By MJelks
Articles in this Issue:

MORNING ANNOUNCEMENTS


Staff-O-Rama


Love Letters to the Editors


Are Your Kids on Drugs?


COOL-UNCOOL


Newt's Special Book Preview


Ink Blot Test Revealed!


Lesser Known Ben & Jerry's Flavors


JUST KILLING MIME


canceled_news.groups


The Most Gullibile Kid


Solo Drinking Games For the Alcoholic


Additions to the Course Catalog for Semester A


CAMPUS CAREER BULLETIN


Radio Movie


Animals Hannibal Unsuccessfully Tried to Cross the Alps With


Mr. Blackwell's Worst Dressed Cartoon Characters


MY SUMMER VACATION


THE GREAT MOLASSES FLOOD OF 1919


Testicular Trauma: Thoughts of Designer Impostor Body Spray


Marx's Dial-Ectics


Review Haiku


Stupidest Shareware


Get a T-Shirt!


Where is Ooze?


Web Notes and Links-a-lot

Ooze is Copyright 1995 Matt Patterson
Ooze Magazine
The Journal of Substance, Wit,and Dangerous Masturbatory Habits